March 2018, New Africa Books
Skin We Are In tells the story of the evolution of human skin color through the eyes and voices of curious children and one thoughtful uncle. It was created jointly by South African writer, Sindiwe Magona, American anthropologist, Nina Jablonski, and multimedia artist, Lynn Fellman. Intended for children 9-14 years old, it features narrative and scientific text set amidst beautiful and vivid illustrations. The book is primarily intended for children in South Africa, but its message is universal. Thanks to a private philanthropic contribution, free copies are being distributed to schools and libraries throughout South Africa. The book is now available in five of South Africa's official languages, and soon will be available in all eleven. An American edition is planned.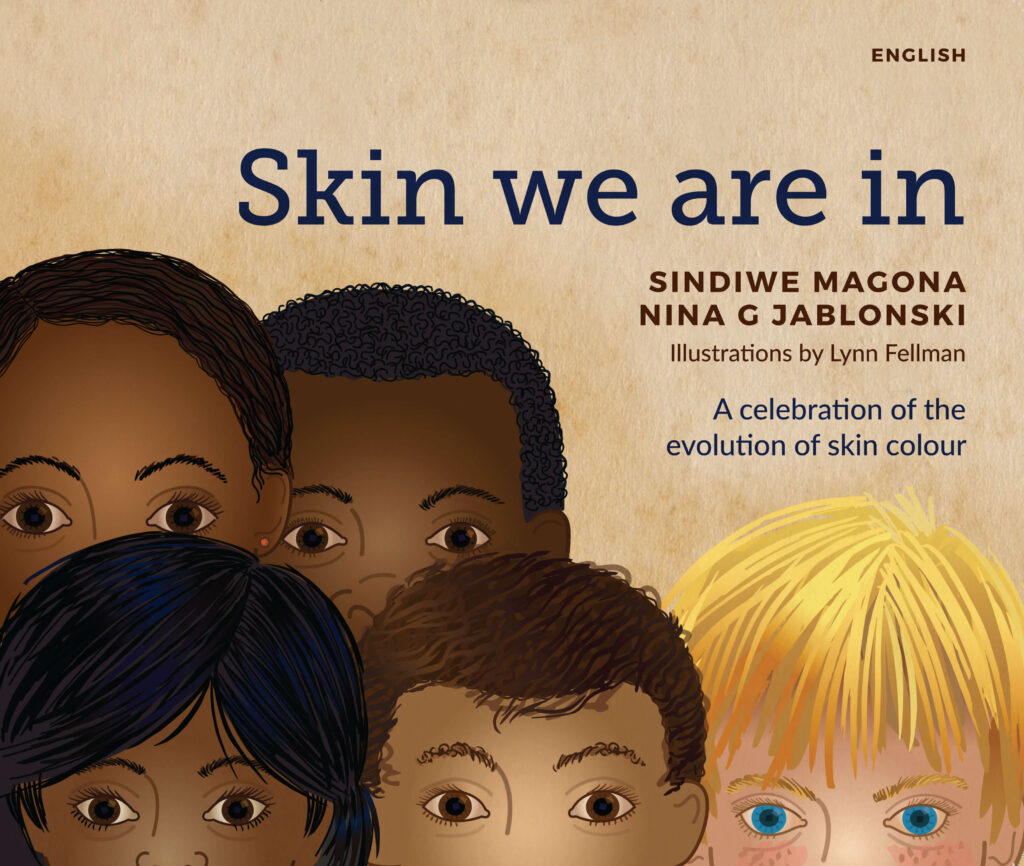 September 2012, University of California Press
Living Color is the first book to investigate the social history of skin color from prehistory to the present, showing how our body's most visible trait influences our social interactions in profound and complex ways. In a fascinating and wide-ranging discussion, Nina G. Jablonski begins with the biology and evolution of skin pigmentation, explaining how skin color changed as humans moved around the globe. She explores the relationship between melanin pigment and sunlight, and examines the consequences of rapid migrations, vacations, and other lifestyle choices that can create mismatches between our skin color and our environment.
Richly illustrated, this book explains why skin color has come to be a biological trait with great social meaning– a product of evolution perceived by culture. It considers how we form impressions of others, how we create and use stereotypes, how negative stereotypes about dark skin developed and have played out through history–including being a basis for the transatlantic slave trade. Offering examples of how attitudes about skin color differ in the U.S., Brazil, India, and South Africa, Jablonski suggests that a knowledge of the evolution and social importance of skin color can help eliminate color-based discrimination and racism.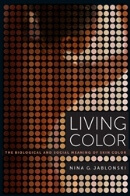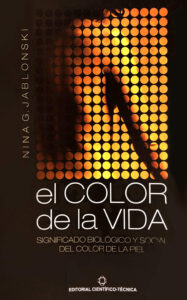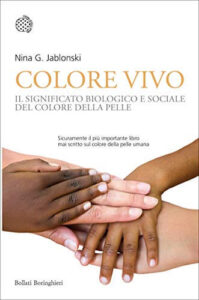 May 2008, University of California Press
We expose it, cover it, paint it, tattoo it, scar it, and pierce it. Our intimate connection with the world, skin protects us while advertising our health, our identity, and our individuality. This dazzling synthetic overview, written with a poetic touch and taking many intriguing side excursions, is a complete guidebook to the pliable covering that makes us who we are. Skin: A Natural History celebrates the evolution of three unique attributes of human skin: its naked sweatiness, its distinctive sepia rainbow of colors, and its remarkable range of decorations. Jablonski begins with a look at skin's structure and functions and then tours its three-hundred-million-year evolution, delving into such topics as the importance of touch and how the skin reflects and affects emotions. She examines the modern human obsession with age-related changes in skin, especially wrinkles. She then turns to skin as a canvas for self-expression, exploring our use of cosmetics, body paint, tattooing, and scarification. Skin: A Natural History places the rich cultural canvas of skin within its broader biological context for the first time, and the result is a tremendously engaging look at ourselves.
2008, California Academy of Science
The sixth volume in the Koobi Fora Research Project monograph series, The Fossil Monkeys, describes the non-human primate collection of fossils recovered from the Omo-Turkana Basin. The extensive collection of monkey fossils represents eight genera of small and large colobines and cercopithecines, including Colobus, Rhinocolobus, Cercopithecoides, Paracolobus, Cercopithecus, Lophocebus, Parapapio, and Theropithecus. This publication presents a complete systematic paleontology of the Koobi Fora Cercopithecoidea up to and including collections from the 2004 field season. In addition, the volume includes discussions of natural language descriptions and keys, ecomorphological implications of molar shape and microwear, geological background, and the importance of Cercopithecoidea in the context of primate and mammalian evolution. The Fossil Monkeys is well illustrated with more than 200 figures-multiple views of key fossils and species reconstructions by Mauricio Anton of Rhinocolobus turkanaensis, Cercopithecoides williamsi, and Theropithecus oswaldi as well as interpretative graphs. Nearly 85 tables provide detailed measurement data to complement the text, while the Appendix includes an exhaustive compilation of all available measurement data for the Koobi Fora fossil monkeys. Contributions to this book have been made by Nina G. Jablonski, Meave G. Leakey, Carol V. Ward, Mauricio Anton, George Chaplin, Mark F. Teaford, Richard F. Kay, Peter S. Ungar, and Patrick Gathogo.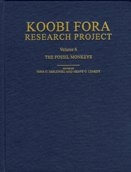 2004, Cambridge University Press
Shaping Primate Evolution is an edited collection of state-of-the-art papers about how biological form is described in primate biology, and the consequences of form for function and behavior. The contributors are highly regarded internationally recognized scholars in the field of quantitative primate evolutionary morphology. Each chapter elaborates upon the analysis of the form-function-behavior triad in a unique and compelling way. This book is distinctive not only for the diversity of topics discussed, but also in the range of levels of biological organization that are addressed from cellular morphometrics to the evolution of primate ecology. Through the marriage of theory with analytical applications, this volume is an important reference work for all those interested in primate functional evolution.  Contributions to this book have been made by Fred Anapol, Rebecca Z. German, Nina G. Jablonski, Matt Cartmill, Paul O'Higgins, Ruliang L. Pan, Colin P. Groves, Joseph M.A. Miller, Gene H. Albrecht, Bruce R. Gelvin, Nazima Shahnoor, J. Patrick Gray, Francoise K. Jouffroy, Monique F. Medina, Robert S. Kidd, Peter W. Lucas, Willen de Winter, William J. Hylander, Christopher J. Vinyard, Matthew J. Ravosa, Callum F. Ross, Christine E. Wall, Kirk R. Johnson, Yu Li, Robin Huw Crompton, Weijie Wang, Russell Savage, Michael M. Gunther, George Chaplin, Jack T. Stern, Jr., Brigitte Demes, D. Casey Kerrigan, Walter Stalker Greaves, John G. Fleagle, Kaye E. Reed, Fred L. Bookstein, F. James Rohlf, and Charles E. Oxnard.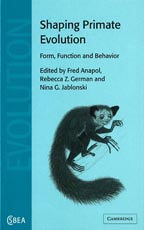 2002, California Academy of Sciences
As modern humans spread around the globe, the Americas represented the final continental frontier. These first colonists were modern in appearance and technology, but who were they and when did they arrive? Traditional answers to these questions have come under increasing scrutiny in the face of new findings from artifacts, skeletal remains, genes, and languages. The peopling of the Americas has become one of archeology's most compelling and contentious subjects, as these new lines of inquiry and evidence reveal a more complex picture. In The First Americans: The Pleistocene Colonization of the New World, distinguished scientists from the fields of archeology, physical anthropology, paleoecology, genetics, and linguistics assess the latest evidence from Siberia to Chile and other provocative ideas for how, when, and where humans entered the Americas.  Contributions to this book have been made by Nina G. Jablonski, Scott A. Elias, David J. Meltzer, Jon M. Erlandson, D. Gentry Steele, Joseph F. Powell, Christy G. Turner II, A.C. Roosevelt, John Douglas, Linda Brown, Tom D. Dillehay, Jack Rossen, Dennis Stanford, Bruce Bradley, Johanna Nichols, and D. Andrew Merriwether.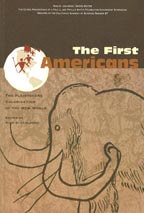 1998, World Scientific
The Natural History of the Doucs and Snub-nosed Monkeys provides a comprehensive introduction to the biology of some of the rarest and least-known nonhuman primates. Virtually unstudied and unknown until 20 years ago, the doucs and snub-nosed monkeys occupy some of the most remote habitats of eastern Asia and exhibit some of the most unusual adaptations of any nonhuman primates. The volume provides detailed information on these rare Asian primates that will be useful to practitioners of evolutionary biology, field and laboratory primatology, systematics, field ecology, and conservation biology.  Contributions to this book have been made by Nina G. Jablonski, Wang Yingxiang, Jiang Xuelong, Li Dewu, Zhang Yaping, Oliver A. Ryder, George Chaplin, Pan Ruliang, J.M. Caton, R. Craig Kirkpatrick, Lois K. Lippold, Ramesh Boonratana, Le Xuan Canh, William A. Bleisch, Xie Jiahua, Liu Zhenmei, Ellen S. Dierenfeld, Su Yanjie, Ren Renmei, Yan Kanghui, Li Jinjun, Yin Zhou, Zhu Zhaoquan, Hu Zhenlin, Hu Yunfeng, Long Yongcheng, Xiao Lin, Zhong Tai, Vu Ngoc Thanh, Ji Weizhi, Zou Rujin, Shang Enyuan, Zhou Hongwu, Yang Shangchuan, and Tian Baoping.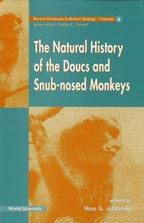 1998, California Academy of Sciences
In The Origin and Diversification of Language a range of distinguished scientists from disciplines as diverse as primatology, archaeology, neurobiology, and linguistics present the latest evidence on the origin, spread and diversification of language. The ability of human beings to communicate practical and symbolic information of great complexity to one another through the medium of articulate speech is one of the hallmarks of our species. But as with many other key innovations in human evolution, the beginnings of language did not leave direct traces in the fossil record. The exploration of various kinds of indirect evidence has thus proven essential. Making use of the most recent theoretical developments and technological breakthroughs, the contributors to this volume bring a new perspective to questions of language origins and diversification.  Contributions to this book have been made by Nina G. Jablonski, Leslie C. Aiello, Peter Marler, Robert D. Martin, Alex Martin, Paul A. Mellars, Steven Pinker, Johanna Nichols, and Colin Renfrew.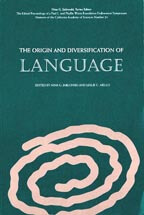 Contemporary Issues in Human Evolution
1996, California Academy of Sciences
Contributions to this book have been made by W. Eric Meikle, F. Clark Howell, Nina G. Jablonski, Ian Tattersall, Pascal Tassy, Henry M. McHenry, Ronald J. Clarke, Bernard Wood, Christopher B. Stringer, Alison S. Brooks, and Jonathan Marks.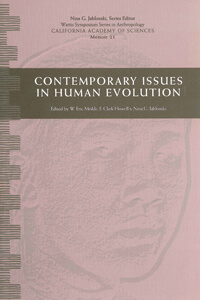 1993, Cambridge University Press
This unique volume provides a comprehensive examination of all aspects of the biology of the Old World monkey genus, Theropithecus, which evolved alongside our human ancestors. The authors explore the fossil history and evolution of the genus, its biogeography, comparative evolutionary biology and anatomy, and the behavior and socioecology of the living and extinct representatives of the genus. The parallels between the evolution of Theropithecus and early hominids are discussed. There are also two chapters of particular significance which describe how an innovative and exciting approach to the modelling of the causes of species extinction can be used with great success. This highly multidisciplinary approach provides a rare and insightful account of the evolutionary biology of this fascinating and once highly successful group of primates. Theropithecus will be of interest to researchers in the fields of primatology, anthropology, palaeontology, and mammalian behaviour, physiology and anatomy.  Contributions to this book have been made by Nina G Jablonski, Gerald E. Eck, Meave G. Leakey, Eric Delson, David Dean, Robert Hoffstetter, Martin Pickford, R.A. Foley, Robert D. Martin, Mark F. Teaford, Daris R. Swindler, A. David Beynon, Hartmut B. Krentz, R.I.M. Dunbar, Toshitaka Iwamoto, and P.C. Lee.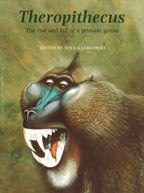 Evolving Landscapes and Evolving Biotas of East Asia since the Mid-Tertiary
1993, The University of Hong Kong
Proceedings of the Third Conference on the Evolution of the East Asian Environment