PENN STATE is the top anthropology graduate program in the U.S., according to the National Research Council.
Welcome to Penn State Anthropology!
Integrative Anthropology at Penn State
As one of the nation's most innovative programs, our mission is to understand the origins and implications of human diversity – our diverse ways of being, behaving, and interacting with our environments. Our program is committed to integrating approaches from across the social and natural sciences, with a mandate to develop transdisciplinary solutions to ever-pressing social, biological, and environmental problems. Leading the world in a deep understanding of the human experience, Penn State's Anthropology is proud to train the next generation of extraordinary researchers and citizens.
Our Students
Our students go on to do amazing things! Check out what some of our former undergraduate and graduate students are doing now!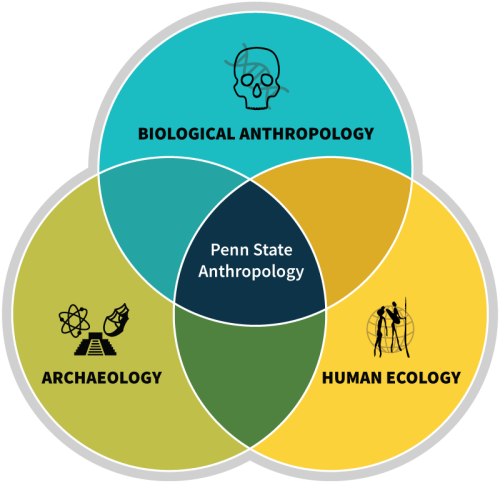 1st
Top-ranked graduate program
in the U.S., according to the NRC.
4:1
Student-to-faculty ratio.
15+
Labs providing field
research opportunities.