Associate Professor of Anthropology and Bioethics
518 Carpenter Building University Park, PA 16802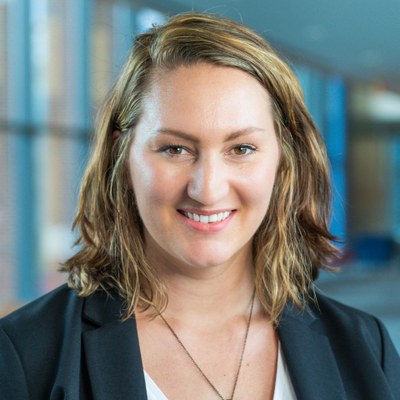 Education
2007 South Dakota State University, B. S. Applied and Industrial Microbiology
2012 Pennsylvania State University, Ph.D. Biochemistry, Microbiology, and Molecular Biology and Science, Technology, and Society
Professional Bio
My research focuses on microbiome adaptation and evolution in different ecologies. We use a mixture of ancient DNA, anthropological microbial genomics, and experimental models to explore and identify mechanisms of microbial community change and adaptation and translate these mechanisms to improve the world around us today.
Ancient humans microbiomes and their evolution through time
I strongly believe that information from the past can inform our future. We are using ancient DNA to actively reconstruct the last 20,000 years of evolutionary history of the human microbiome on six continents.  By reconstructing ancient human oral microbiomes from calcified dental plaque, we have already learned about past hominin lives and interactions, the origins of some modern diseases, and what we could do in the future to improve human health.
https://www.ncbi.nlm.nih.gov/pubmed/23416520
https://www.ncbi.nlm.nih.gov/pubmed/28273061
https://www.ncbi.nlm.nih.gov/pubmed/25476244
Ancient environmental microbiomes
Our reconstructions of ancient environmental microbiomes from calcite, ice, and sediment provide information on past events that shaped our climate today. These studies tell stories about how ecosystems adapted to climate change in the past and how our climate may change in the future.
https://www.nature.com/articles/ncomms15425
Anthropological microbiology and Indigenous health
We work closely with Indigenous communities and non-Industrialized populations to examine the history and stories of their microbial communities. Understanding community specific signals and microbial responses to different lifestyles and environments, both in the past and those continuing to happen today, is critical to understand disease causes and origins.  These studies may allow us to develop personalized medical tools to treat or prevent microbiome-mediated diseases, such as oral disease, obesity, diabetes, renal failure, and cardiac disease, especially in Indigenous peoples.
https://onlinelibrary.wiley.com/doi/full/10.1002/ajpa.23637
Microbiome contamination and assessment
We typically work with very fragmented, degraded microbiome samples.  This required us to think about microbial DNA contamination and how interpretations of microbiome data may be influenced by background DNA profiles in laboratories, reagents, and technicians.
https://www.ncbi.nlm.nih.gov/pubmed/30497919
https://onlinelibrary.wiley.com/doi/full/10.1111/1755-0998.13011?af=R
For a full list of publications, please see google scholar:
https://scholar.google.com/citations?hl=en&user=AHkU86cAAAAJ
Additional Web Links:
Want to know why I do what I do?
https://www.youtube.com/watch?v=-N1Ma7TBIAw
Want to read more about my research?
https://cosmosmagazine.com/biology/friday-profile-the-woman-who-loves-the-gunk-on-neanderthal-teeth
Want more?
https://www.youtube.com/watch?v=WsRTgQvVbIU
Research Foci:
Biological Anthropology; Human Ecology; Anthropological Genomics