Associate Professor of Biobehavioral Health and Anthropology. Environmental Health Sciences Program Area Leader
Director of Water, Health and Nutrition Lab
110 Biobehavioral Health Bldg University Park, PA 16802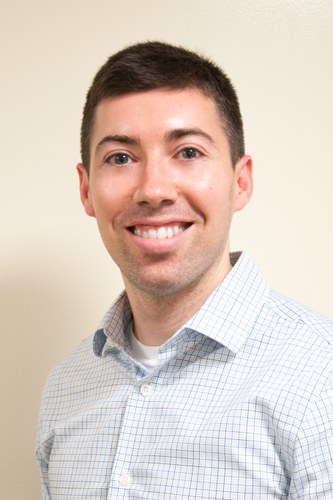 Education
Ph.D., Anthropology, University of Georgia, 2015
M.P.H., Epidemiology, University of Georgia, 2012
B.A., Anthropology, Psychology, University of North Carolina Chapel Hill, 2007
Professional Bio
Asher Rosinger is a human biologist. Upon completion of his doctorate, Dr. Rosinger was chosen as only one of two anthropologists to serve as an Epidemic Intelligence Service Officer at the Centers for Disease Control and Prevention. There, he led field projects and published papers related to national surveillance on dietary water intake and sugar sweetened beverage consumption, obesity, and cholesterol. In addition, Dr. Rosinger deployed three times to Puerto Rico to help build a surveillance system to monitor the range of health outcomes for babies of women who were pregnant and infected with Zika Virus. For this work, he won a CDC & ATSDR Honor Award for Excellence in Emergency Response.
At Penn State, Dr. Rosinger directs the Water, Health, and Nutrition Lab, which examines how humans respond to changing nutritional and economic environments through water and dietary intake and the significance of mismatches in these relationships for short- and long-term health, nutrition, and disease. His overall research program is designed to understand the range of human variation in water intake and how this relates to perception, environmental resources, water insecurity, and health, hydration, and disease risk. In particular, he examines these issues in the Bolivian Amazon among indigenous Tsimane' forager-horticulturalists, in Kenya among Daasanach agro-pastoralists, and in the US using complex survey data from the National Health and Nutrition Examination Surveys (NHANES). He explores the consequences of these strategies, states of health and behaviors, and of different diseases on hydration status using biomarker data. He is also a member of the Household Water Insecurity Experiences Scale (HWISE) consortium, which is working to cross-culturally validate a measure of water insecurity.
Prospective students: Dr. Rosinger co-advises students in the Anthropology department. He is accepting applications for a PhD student with the right fit, please email a CV, previous research experience, and detail your research interests including why the Water, Health, and Nutrition lab would be a good fit and which other Anth faculty member may be a good co-advisor in your inquiry to arosinger@psu.edu. Dr. Rosinger also accepts students through the Biobehavioral Health Department PhD program. Both programs provide 5 years of funding.
Undergraduates: Dr. Rosinger is accepting applications for research assistants to join his Water, Health, and Nutrition Lab. Please email CV/resume with GPA and major and any previous research experience if interested. Preference for Freshmen and Sophomores.